The fashion industry generates 144 million tonnes of textile waste annually. According to a study done by Beira co-founder Dr. Antoinette Douglas-Fionda, less than 1% finds its way back into the production cycle. This influx of waste has a massive effect on the environment and social justice issues. Antoinette's research has investigated textile waste throughout the fashion industry, including in the design, production, distribution and retail stages. Combined with Flavio Forlani's business knowledge, this research sets the stage for an industry revolution. 
How can the Circular Economy Apply to the Fashion Industry 
In a world where resources are finite and waste is becoming an increasingly pressing issue, the circular economy is emerging as a solution to our current unsustainable practices. But what is a circular economy? At its core, a circular economy is an economic system that breaks away from the traditional linear model of 'take, make, dispose', instead focusing on making the most of each resource. A circular economy keeps products and materials in use for as long as possible, utilising 'discarded' materials and sourcing from deadstock. By adopting this system, Beira has reduced its environmental impact while creating quiet luxury clothing crafted to last a lifetime. 
SOURCE: RUNNEL ET AL, REVERSE RESOURCES, 2017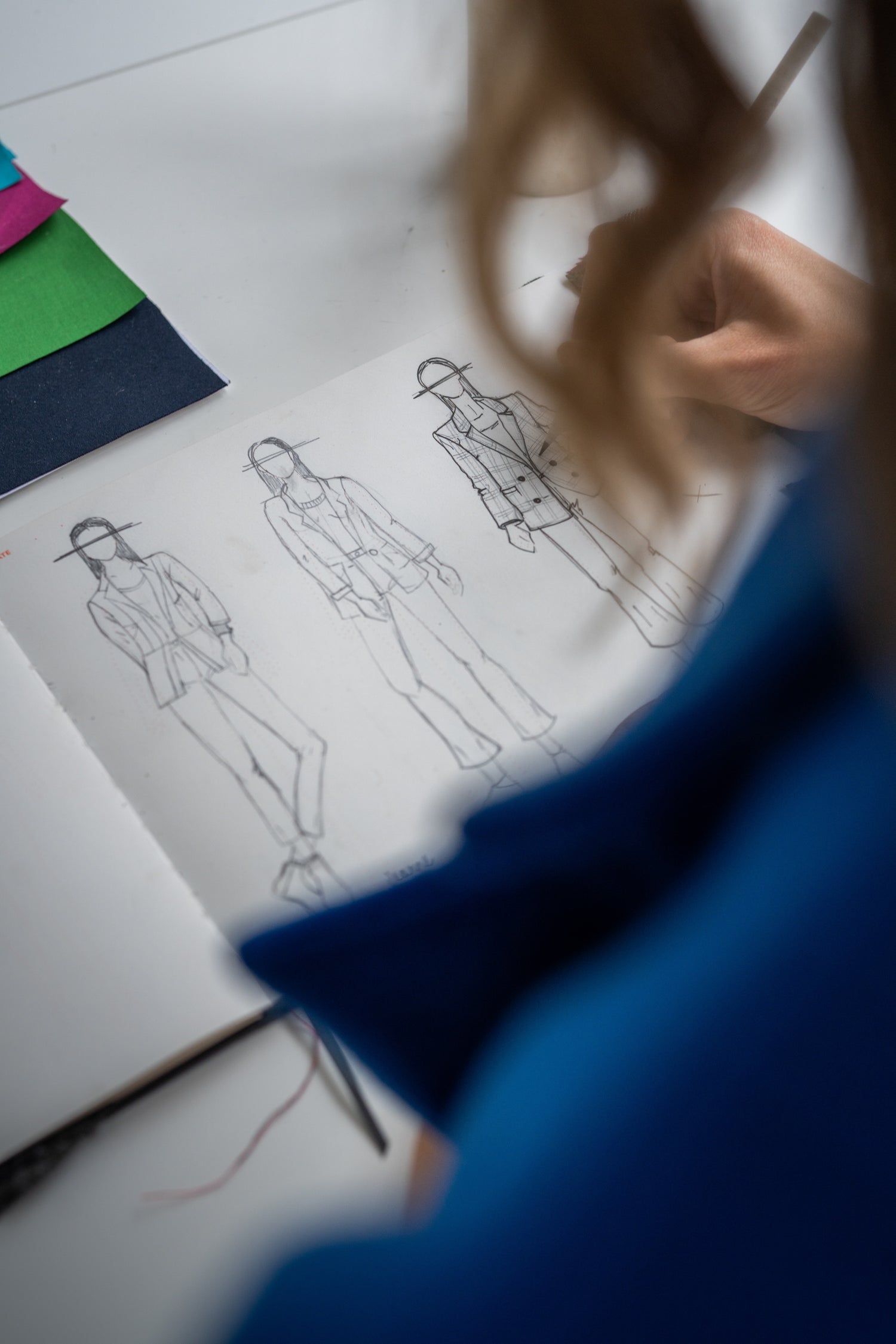 The Design Stage
The waste generated from the design stage is mostly derived from sample garments and 1.44 million tonnes of textile waste is produced globally per year at this stage. That's enough to fill the Hydro, Glasgow 30 times! 
How Beira acts ethically and responsibility at the design stage: we're proud to have implemented the principles of our Italian circular economy in Scotland and Hong Kong/China, beginning with the design stage. To reverse the impact of the fast-fashion culture is a challenge, but in order to play our part it's our responsibility to act sustainably and responsibly at the design stage. Our process starts with sourcing beautiful yet discarded fabrics. We source exclusively from 'waste', using design-led remanufacturing and reverse resources. Essentially, this means we purchase 'discarded' fabric from the luxury fashion industry and let those fabrics lead the design process. Rescuing these materials from the landfill extends their resource value. What's more, we send fabric straight to pre-production and skip creating lots of samples. We create honest luxury garments which are as functional, timeless and designed to last a lifetime. Beira produces no waste throughout the design stage. 
The Raw Materials Stage
The raw materials stage poses another challenge to a fashion industry's waste as a percentage of raw materials are rejected because of dirty fibres, too-short fibres and defective yarns. The waste produced at this stage is approx $1.12 million, which is equivalent to doubling the pay of the 4.4 million garment workers in Bangladesh for a month. 
How Beira acts ethically and responsibility at the raw materials stage:
Our solution is to purchase luxury deadstock and remanufacture it into stunning garments. We call this the best waste in the world! The Beira team extends our sustainability measures into all livery, packaging and shop fit-out. All our hangers, business cards (we call these love letters) and size tags are made from repurposed materials. We have upcycled and reused as many of our fittings as possible, and our furniture is made from reclaimed wood. Yet another benefit of this approach is the job opportunities that come as a result—our furniture is crafted by an Edinburgh social enterprise that hires people who find it difficult to secure employment. Compared with other garment manufacturers, our waste is minimal, at this stage.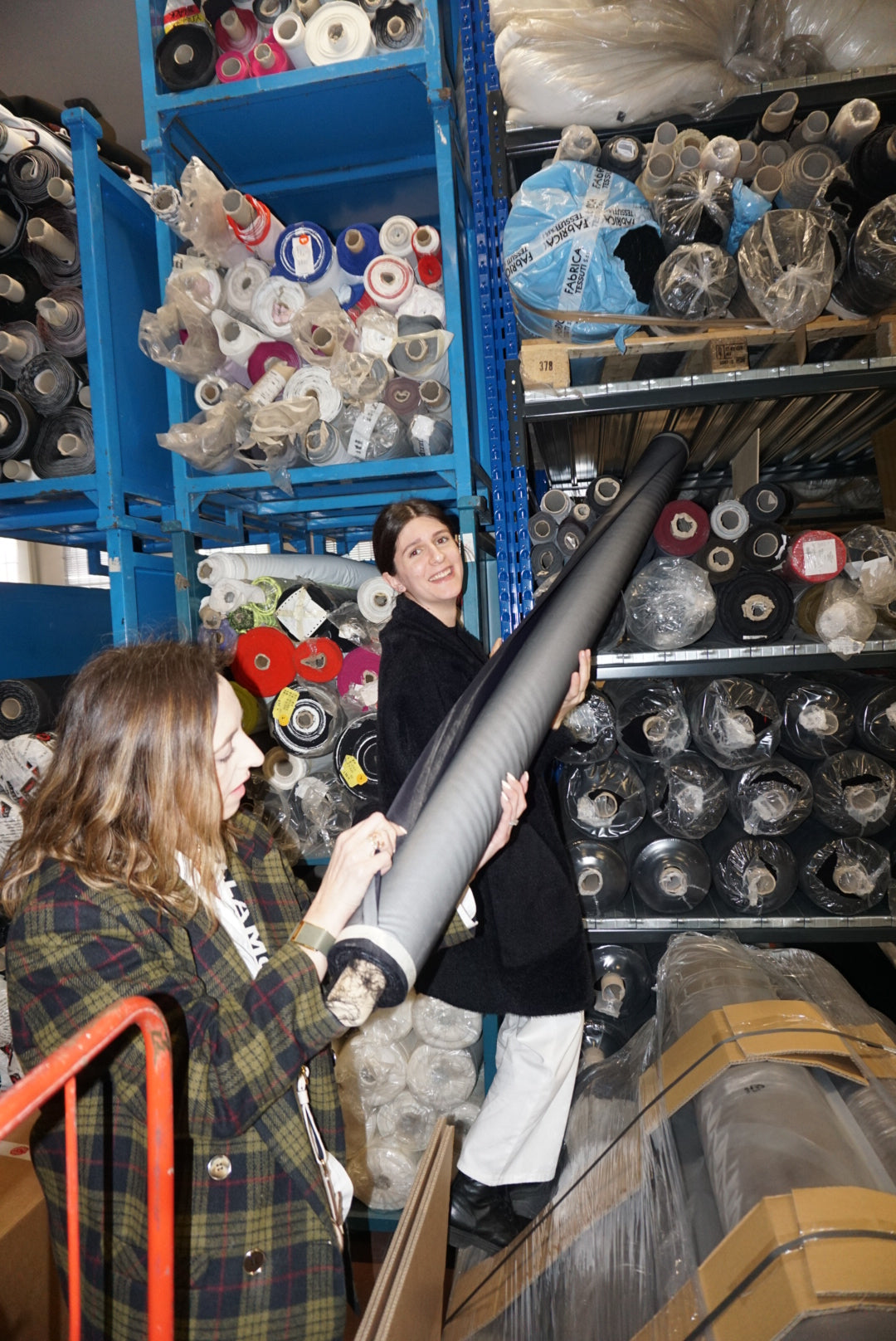 The Fabric Production Stage
When fabric is produced, waste is generated from surplus fabric, faulty fabric and defective fibres. 1.44 million tonnes is waste is generated every year at at this stage.
How Beira acts ethically and responsibility at the fabric production stage: At this stage in the production process, we continue to source materials from luxury deadstock. Much like in our raw materials stage, we strive to minimise waste at all times.
The Garment Production Stage 
While garments are being produced, waste is also being created. During this stage, waste comes from cutting scraps, fabric roll ends, unfinished garments, defective garments and overproduction. In total, we estimate over 36 million tonnes of textile waste globally per year—enough to fill the volume of the world's second-largest building, Geam-Luc Lagardère Plant 48 times. 
How Beira acts ethically and responsibility at the garment production stage: While much of our collection is made in Italy, we have also worked with several Scottish manufacturers to create limited-edition collections here at home. Beyond that, we look for ways to utilise manufacturers' downtime and create a more efficient production line. 
Our Italian Factory
Even our factories are designed to run with sustainability in mind. Our Italian factory uses solar panels, waste shipping protocol and sustainable packaging to provide an average 90% reduction in our carbon footprint. The vast majority of our collections are made here, powered entirely by renewable energy. Nevertheless, we always strive to improve our operations and reduce our impact on the plant even further. While we could offset and claim the title of net zero, we prefer to be totally honest and transparent with our customers. Throughout the process, we're committed to being transparent and totally honest about our usage. 
The Garment Distribution Stage
Distribution is a massive area of concern in the fashion industry. Over 7.21 million tonnes of waste is generated at this stage, derived from full batches being shipped at once, lacklustre quality standards and garments not being claimed at customs. 
How Beira acts ethically and responsibility at the garment distribution stage: Fortunately, Beira has crafted an intentional plan for acting sustainably at this stage. Our business model addresses garment production waste by promoting slow and more sustainable shipping methods. We do not impose rejection deadlines and instead communicate with manufacturers to ensure the process goes smoothly. While issues are rare, we take measures to fix all problems with garments. We are proud to produce no waste during the distribution stage. 
The Retail Stage
Waste from the retail stage totals nearly £9 million each year, enough to increase wages for 109,000 UK garment and textile workers by 50% for a month. These discarded materials come from unsold garments, returned clothing and garments damaged in store. 
How Beira acts ethically and responsibility at the retail stage: Beira prioritises a no-waste retail stage—we never go on sale and prefer to wait for each garment to find its proper owner and fulfil its destiny. Any issues with garments are fixed immediately, and returns are minimal.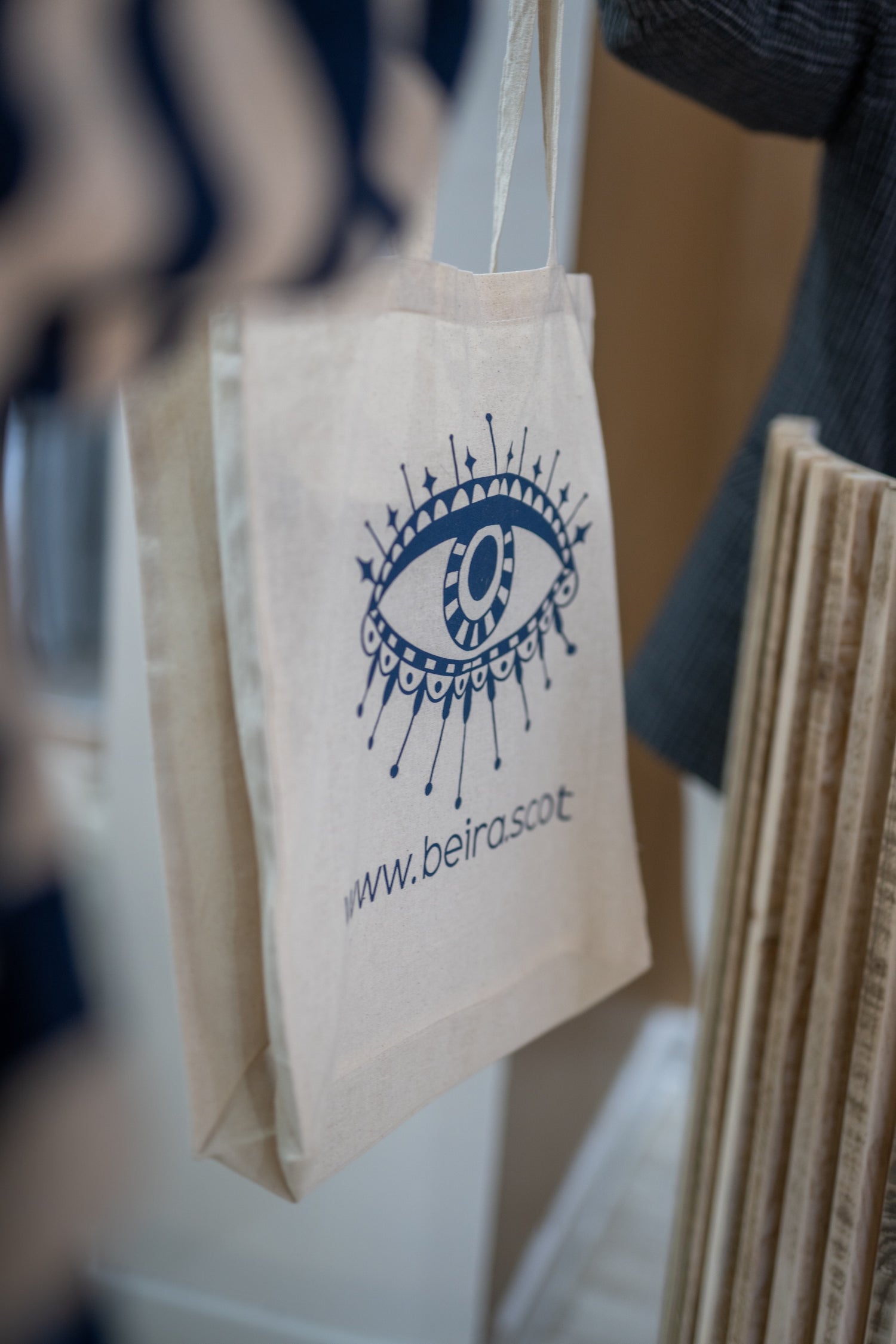 The Use Stage 
At the use stage, waste comes from used and worn garments. This totals about 17 tonnes globally per year at a value of over £13 million. 
How Beira acts ethically and responsibility at the use stage: To combat the adverse effects on the planet, Beira is excited to launch a pre-loved resale programme.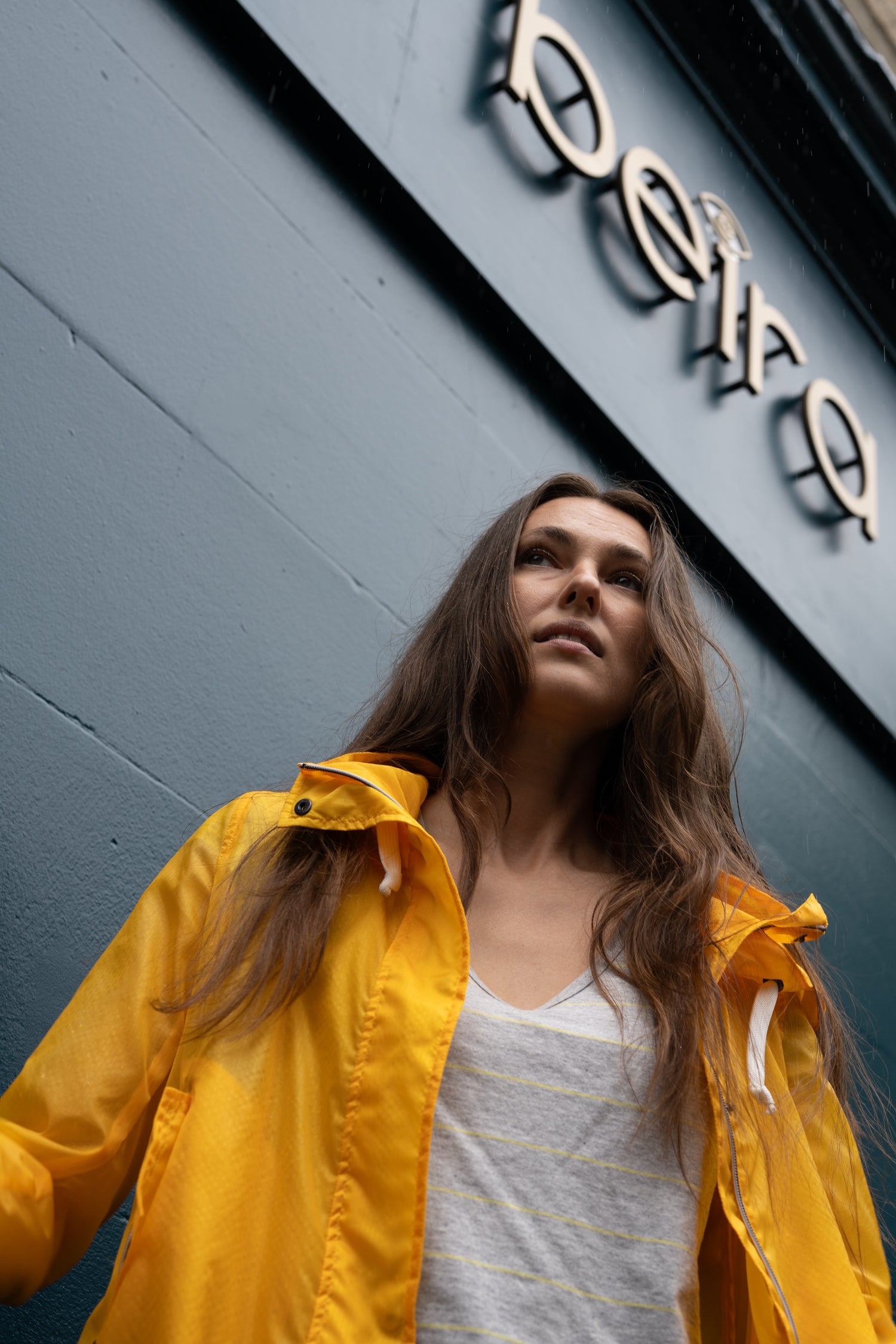 The End-of-Life Stage 
The end-of-life stage is a huge producer of waste. Many garments are destroyed outright or sold to the Global South for a profit. Enough waste is produced at this stage to fill the world's largest building, the Boeing Everett Factory, 38 times. 
How Beira acts ethically and responsibility at the end-of-life stage: We have launched a take-back programme to make our brand fully circular and remove much of the waste created at the end-of-life stage. For now, we strive to craft garments that are built to last and can stay in our customers' wardrobes for decades. We pride ourselves on designing cherished investment pieces that stand the test of time. 
Beira's UN Sustainable Development Goals 
We hope that by creating a circular economy for women's clothing, we can adhere to the United Nations' sustainable development goals. In all our decision-making, Beira puts the planet first. Our team is constantly working to lower our carbon footprint and will continue to create products, labels and packaging from discarded materials. So far, we have collectively reduced our footprint by 85% and have no intention of slowing down our efforts.