Prioritising Transparency and Traceability
For us, the key to ethical clothing in the women's fashion industry is transparency and traceability. We provide full disclosure on wages paid out throughout our supply chain. Beira pays more than a living wage to our valued artisans. For example, artisans at our Italian factory earn on average €32 per hour, and our team working in the Scottish factory earn £20 per hour. These rates are significantly higher than average. Sadly, the hourly rates can be as little as £1.50 in China and £1.10 in India. Beira is also glad to support Edinburgh's focus on becoming a living wage city with our head office staff.
Our Factories Around the World
We work with factories across the world to bring conscious consumers ethical clothing. The team at Beira finds it essential to only work with factories that share our ethos and produce the highest quality luxury garments. We exclusively source discarded materials and work with factories during their downtime to improve the efficiency of their production line. We don't shout or demand—we work in partnership and truly care about the people who make our clothes. Explore our four factory locations: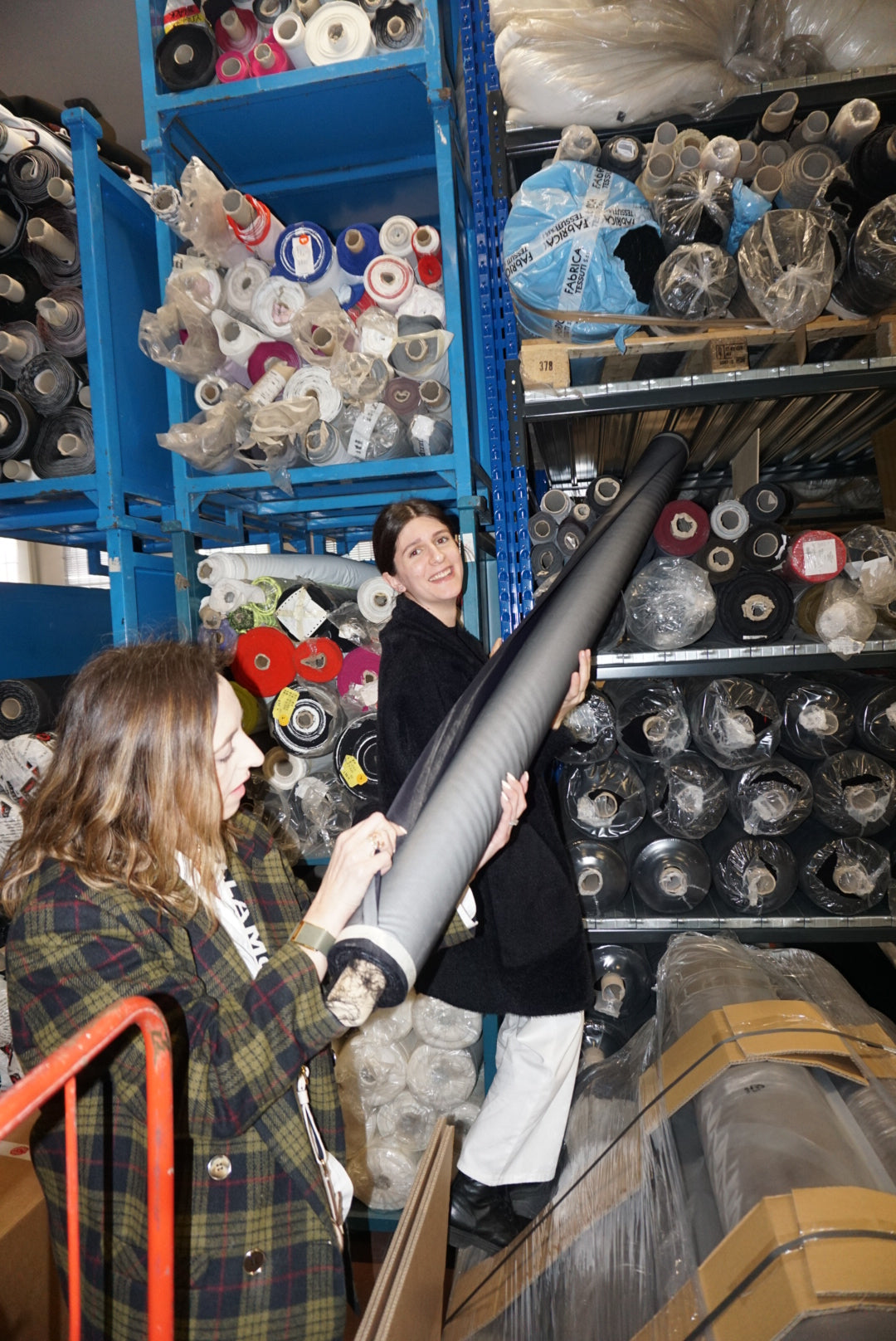 La Rocca, Italy.
Ninety per cent of our collection is Italian-made clothes. Our co-founder, Flavio Forlani, owns the La Rocca factory in Italy, founded in 1959 by Flavio's parents in a town near Milan. La Rocca began as a raincoat manufacturer, and Flavio worked his way up the ranks. Upon completing his studies in industrial electronics at age 21, he was appointed Director of Production at the family factory. When his father passed away in 1988, Flavio became the manager and president of the company. Since then, he has grown La Rocca into a world-renowned manufacturer, serving luxury clients around the globe.Today, La Rocca hosts an expert team and a long history steeped in tradition. Flavio's team uses cutting-edge technologies, including automatic blades and laser cutters, for the utmost accuracy. State-of-the-art sewing machines allow them to achieve thermowelding high-frequency seams.
Alexander Manufacturing, Scotland.
The conscious consumer seeks locally produced clothing. Beira makes a strong effort to create clothes made in Scotland for those valued customers. Our 2023 collection, 'Made in Scotland', was crafted with Alexander Manufacturing. This luxury garment manufacturer specialises in handcrafted coat-making and often produces garments for the world's leading and emerging fashion designers. Alexander Manufacturing possesses an intrinsic understanding of handcrafted articles and is the only Scottish factory with this set of skills.Founder Nadia Alexander focuses on sustainability within garment manufacturing, working with local textile mills to craft low-carbon footprint materials. Her company uses repurposed wools, plant-based waxes and fabrics produced from tree cellulose and natural cloths. Alexander Manufacturing's 'reuse and repair' approach, combined with its commitment to craftsmanship, means it operates with full traceability.What is special about Alexander Manufacturing is the workforce specialises in handmade vulcanised articles. Each garment is infused with Scottish heritage and undergoes a detailed and authentic process applied strategically to the products. They are hand-bonded with two layers of natural cloth and hand-smeared with a rubberised solution to create an impenetrable barrier. The finished article is 100% waterproof.
Sun Hing Knit, Asia.
We are proud to have replicated our Italian circular economy model in the factory and design office in Hong Kong and China. We produce knitwear at our Chinese factory while continuing to save waste, utilise manufacturer downtime, support jobs and pay people properly. Our journey with Sun Hing Knit, began by assisting a manufacturer struggling in the post-COVID world. They had recently been let down by major luxury brands. Sun Hing is a family-run business founded in the late 1940s that manufactures high-quality knitwear. The company has a dedicated team of experienced designers, product developers and technologists.It is committed to achieving the best quality standards using expertise, integrity and design longevity. Sun Hing is passionate about design and proud that most of their new customers stem from word-of-mouth recommendations. The business prioritises building trust between employees and brands. Their team believes in nurturing their strengths and never compromising on quality, which continues to distinguish them from the competition. They are transparent in every aspect of the business and are proud to pay workers above a living wage while providing excellent equipment and working conditions.
Caledonia Hosiery, Scotland
Caledonia Hosiery, based in picturesque Forres, Scotland, is another collaborator on our 'Made in Scotland' collection. This family-run business was founded by second-generation sock maker Steve Elton. Steve began learning his craft in 1990 through an apprenticeship with a company producing half a million pairs of socks per week. Today, he makes sure to examine, finish, pair and pack each sock by hand. With Steve's help, we have sourced 'waste' yarn from Scottish mills and are delighted to add unisex socks to our collections.
How Our Factories Meet Our Standards
Each of our factories brings something special to the table. However, each manufacturer has a lot in common as well. Our factories adhere to the same principles as we do while creating slow fashion and women's clothing. Here are how our factories meet and exceed our standards:
Quality: We source luxury discarded materials and trims to create our limited-edition collections. La Rocca, in particular, is one of the most sought-after outerwear manufacturers in the world.
Ethics: We know exactly who makes our clothes and make sure our artisans are paid more than a living wage.
Sustainability: We source 'waste' materials from our factories, everything from fabrics and yarns to buttons and trims. Our Italian factory is powered by solar panels and we utilise 'waste' shipment protocol to ship products to the UK to minimise our carbon footprint.
Intelligent Design: Every design is carefully crafted, and we reduce waste at every stage. Each factory produces luxury garments which are specifically designed for cut and quality to stand the test of time. We have designed our limited collections for real women and have a variety of designs for all body shapes. Our small runs focus heavily on intelligent design—melding technology and design excellence.
Eco-Friendliness: We have, on average, an 85% reduction in our carbon footprint due to our circular sourcing strategy, solar power and 'waste' shipping protocol.
Transparency: We are delighted to share our complete process with our consumers. Transparency about our supply chain and pricing is critical to our mission.
Who Is Making Your Clothes?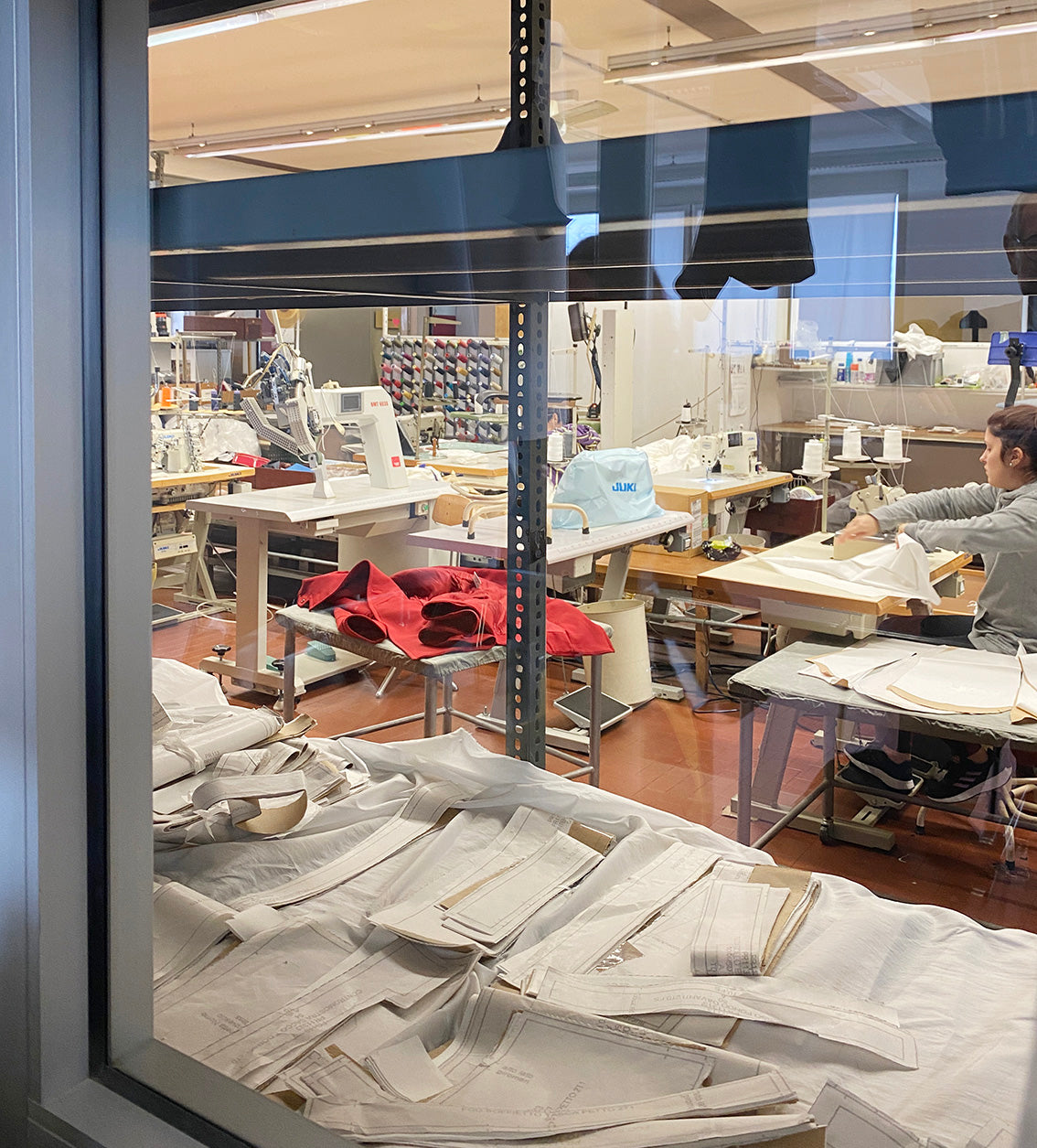 'Who made this?' It's a question consumers should be asking about each garment they own. Within the fashion industry, poverty pay is a systemic issue. Fast fashion is failing garment workers and is still unable to secure living wages for the workers who make fast fashion clothes, despite making trillions in revenue.
According to the 2023 Fashion Transparency Index, less than 1% of major fashion brands choose to disclose the number of garment workers they pay a living wage. The current system is unacceptable, and we demand greater transparency within the textile supply chain to address these human rights abuses. It is clear that voluntary efforts from brands are insufficient. At Beira, we fully support the work of Fashion Revolution, EcoAge, the UN, the Fashion Roundtable and Sustainable Fashion Scotland to highlight these pressing issues.
Insist on Good Clothes for Fair Pay
In addition to supporting organisations in our industry, Beira also stands behind Good Clothes, Fair Pay. This campaign demands living wage legislation across the garment, textile and footwear sectors. Fashion Revolution need one million signatures from EU citizens to push for legislation requiring companies to conduct living wage due diligence in their supply chains.
Supporting the UN's Sustainable Development Goals
Beira is committed to upholding the United Nations' sustainable development goals. As part of our efforts to put people first, we have focused on goals numbered eight and twelve:
Goal 8—Decent Work & Economic Growth

Beira aims to support and nurture our relationships with manufacturers. We start this process by knowing the names of our artisans and paying more than the living wage. We emphasise growing and nurturing our team in Scotland as well as ensuring they are paid fairly.

Goal 12—Responsible Consumption & Production

Responsible Consumption & Production: We are a purpose-led company and always put our impact before profit. We only ever produce small, limited edition runs of our products. In everything we do, our people are our first priority.