Dr Antoinette Fionda-Douglas
Meet Dr Antoinette Fionda-Douglas. One of our co-founders, she is also the designer and MD who uses her extensive academic background to disrupt the fashion industry. She's a UN-accredited sustainability expert, served as a sustainability columnist for Flock Magazine and is a core team member at Sustainable Fashion Scotland. In part due to her efforts and following a 2-year UN programme for traceability and transparency, Beira was selected as an example of best practices within the industry, leading the charge for responsible production processes. 
A Background Academia
Antoinette is a thought-leading academic in the fashion space. She has published influential papers on luxury fashion, been a scientific committee conference member, served as a panel member for FASHINNOVATION, exhibited at COP26, and is currently a fashion sustainability expert for the UN and UNECE. Antoinette holds a BA in Textiles, an MSc in Fashion Marketing, an MSc in Research, and a PhD investigating luxury brand management. 
Flavio Forlani
Flavio Forlani is the second esteemed co-founder of the Beira fashion brand. He is the owner of La Rocca, a world-renowned manufacturing company based in Italy. While it was originally founded in 1959 as a raincoat manufacturer by his parents, when Flavio became the manager and president in 1988, he took the company to new heights. His natural flair for business, experience and knowledge drove La Rocca to be recognised as one of the best outerwear manufacturers in the world, catering to numerous international luxury brands. His continuous research, dedication to developing new techniques and time-honoured traditions have allowed Flavio and La Rocca to become the gold standard in the apparel industry. 
Arianne Finlay
Two years ago, we welcomed Arianne Finlay to our team. She has been working for Beira full-time for over a year and currently holds the title of Sales and Marketing Manager. Having gained First Class Honours for her dissertation on sustainable fashion, Arianne's passion and enthusiasm for the industry is a valuable attribute. She is responsible for planning and creating all marketing strategies and materials, including promotional materials, copywriting, press and events. Arianne has helped us increase brand awareness in both domestic and international markets. Her excellent people skills and dedication to the Beira clothing brand allow her to handle client relations in a professional and thoughtful manner. Arianne's penchant for leadership enables her to efficiently manage our store, help achieve sales targets, supervise staff and liaise with manufacturers and brand partners. 
Our Goddesses
The final piece of the puzzle is you—our Goddesses. Just like our founders and team members, you want to invest in incredible clothing and are delighted to support our mission to create ethical and sustainable garments. If you want prioritise clothing created by artisans and a transparent production process because you care about the world you live in and the people who are your clothes then we're delighted to welcome you to the Beira community. Our Goddesses inspire us daily to continue working toward our mission and upholding our values. 
Staying True to Our Mission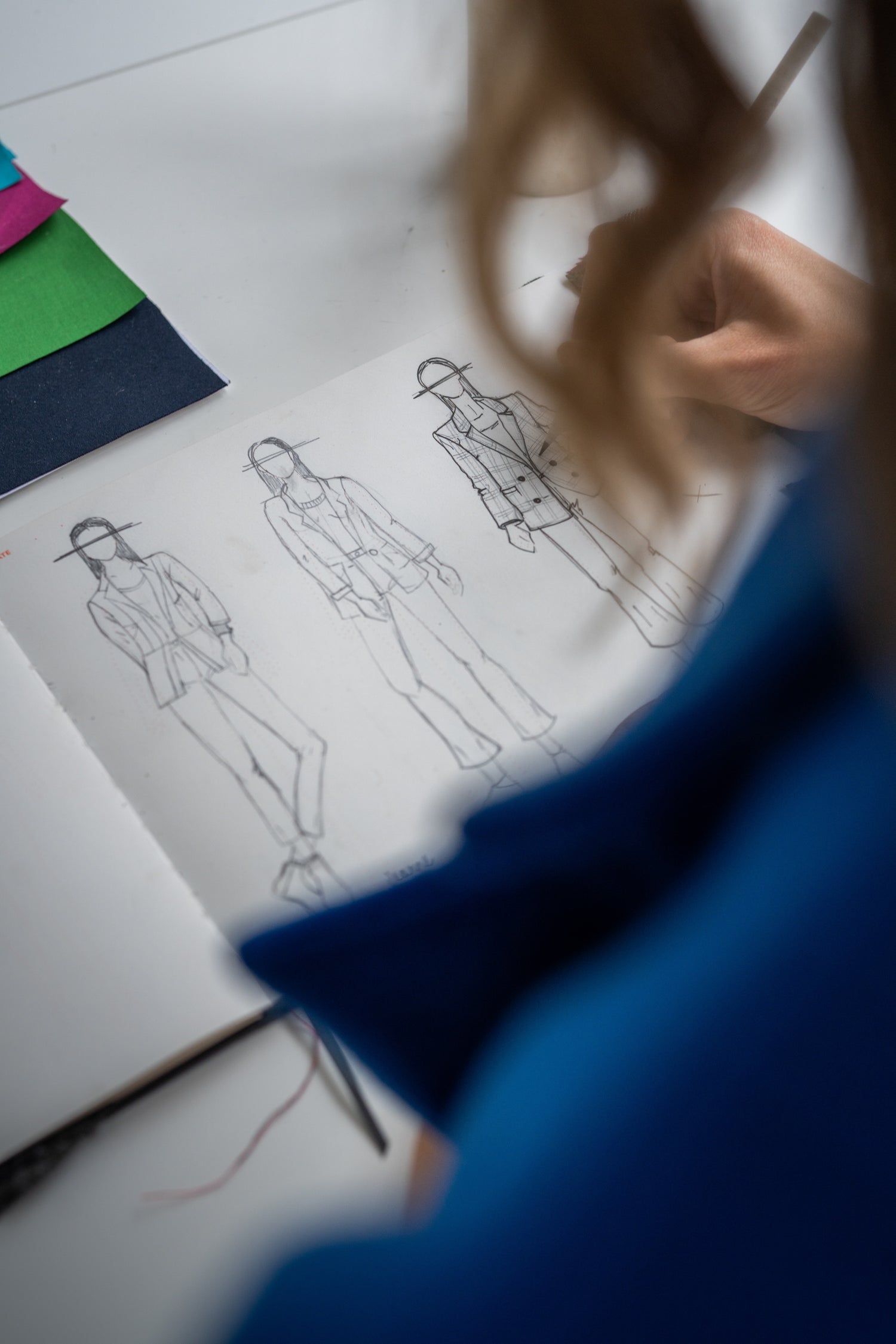 In everything we do, we strive to make our mission a reality. We're committed to creating exceptional, limited-edition garments while maintaining high ethical standards and low waste. But abiding by our mission is more than just spreading the word about sustainable fashion—it's about taking action, too. Here are a few ways we are taking action:
Complete pricing transparency— We have given our customers guide costs of artisan wages, packaging, shipping and materials involved in creating a garment 
Directly selling to consumers to minimise cost for the customer and environmental impact
Using no new materials, only 'discarded' fabric saved from ending up in landfills 
Maintaining a low carbon footprint 
Ensuring everyone in our team and supply chain are paid above a living wage. Beira is proud to be a living wage-certified business.
Find Garments You Love Today
Sustainable fashion should be for everyone, and Beira in Scotland is working toward just that. With the help of our passionate team members and conscious consumers like you, we're leading a revolution in the fashion industry—one that will lead to a better future for people and the planet.
We welcome you to explore our collections of honest luxury pieces and see what we have to offer. Everything is limited edition and sourced from 'discarded' materials, and you can take pride in owning sustainable clothing crafted to last you a lifetime. Contact us today for more details about our team and overarching mission.